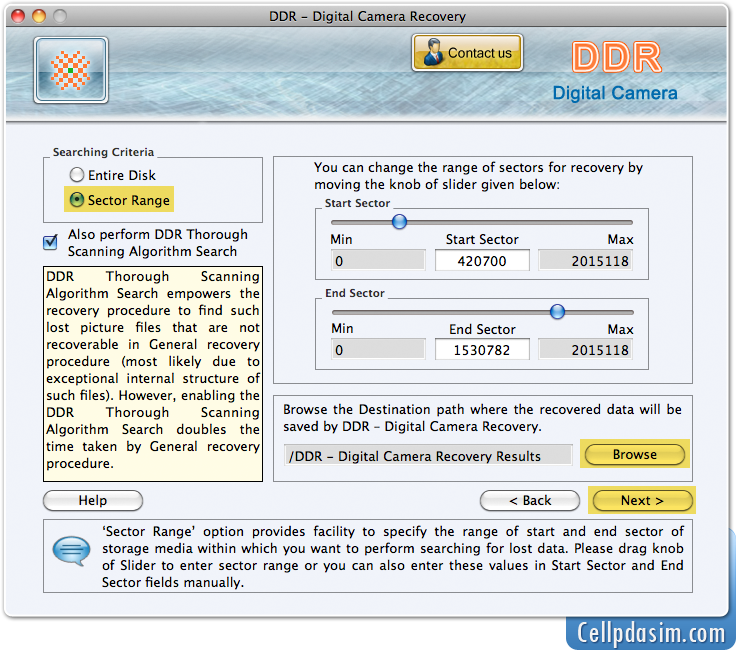 Choose searching criteria either 'Entire Disk' or 'Sector Range'. In case of sector range, set particular range of sectors to recover data. Browse path where you want to save recovered data.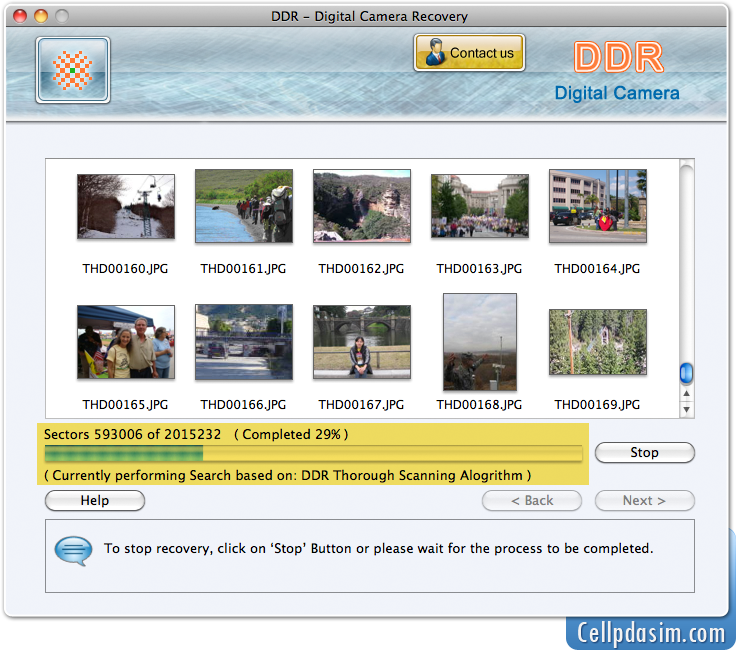 Current status of disk scanning procedure is being displayed.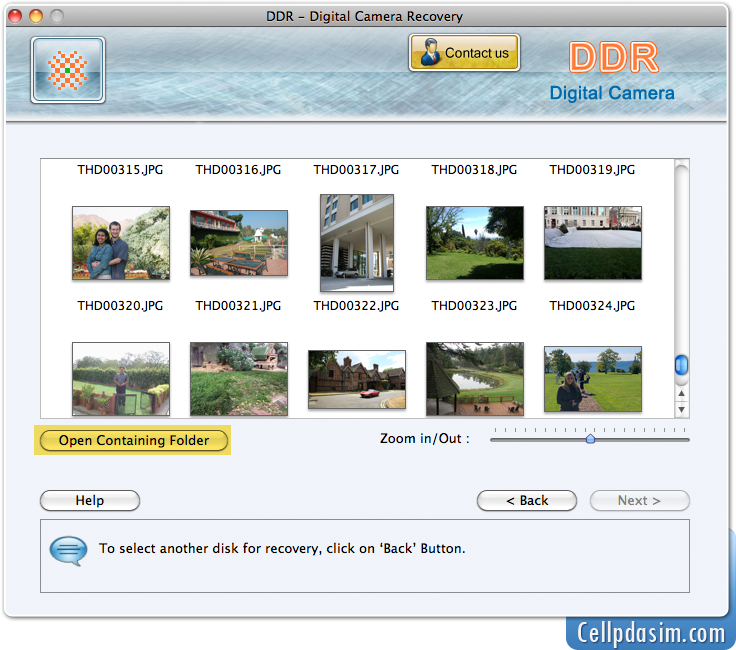 Open the containing folder to view recovered files and folders.